The following team make up the core service team of Agricane Limited. Backing this up there are permanent technical and administration staff of around 20 personnel placed in various countries and contract staff of between 35 and 50 personnel employed on various project sites across the continent. A critical success factor has been that most of our key professionals have had line management experience on operating estates or farms and so can give practical advice and guidance in the Operations and Maintenance of any agricultural enterprise.
B.Sc. (Ag Eng Hons), 1984 Silsoe UK

Founder Agricane Limited

30 Years in agriculture

Irrigation Engineer, Triangle Ltd, Zimbabwe

Agricultural Engineer, Nchalo Estate, Sucoma, Malawi

Project Management, Africa

Executive Management Agricane
Assoc. Degree Sugar Cane Tech. Nicholls State University, (Louisiana) USA. Anglo American scholarship 1982 - 1984

30 years in Agricultural Management.

Agronomist, Hippo Valley (Zimbabwe) & Nchalo (Malawi)

Training development, Lomaz & Nchalo estates, Malawi

Commercial farming (Maize, soya, potatoes, wheat, citrus)
B.Sc. (Ag Eng. Hons), 1985 Silsoe, UK

29 years Irrigation & Drainage Engineering, Africa & Central America

Irrigation Equipment Supplies, Zimbabwe

Agricultural Engineer, Triangle Ltd, Zimbabwe

Irrigation training specialist

Fellow South African Irrigation Institute, SABI

Member South African Institute of Agricultural Engineers, SAIAE
B.Sc. (Agric), Wageningen Univ. (Neth)

M.Sc. (Land Resource Management), Wageningen (Neth)

25 years Agricultural Management

Agronomist, Nchalo Estate, Malawi

Estate Manager, Coffee & Macadamia estate, Malawi

Agricultural. Manager, Lujeri Tea Estate, Malawi

Country Manager, Malawi
B FARFAN - Civil Engineering
---
B.Sc. Engineering (Civil, Hons); PrEng
Berardo has over 30 years' experience as civil engineer involved in a wide variety of projects covering the full range of hydraulic engineering, including water supply, sanitation, pipelines, pumping schemes and irrigation. He is highly experienced as a design engineer in all project phases: feasibility studies, design, tender, procurement and construction management of projects.
---
P DAFANA – Land Information Specialist
---
B.Sc. (Hons) Engineering (Survey)
Prosper has over 10 years of experience in survey, design, equipment management and including laser-controlled land forming.
---
M VON KAUFMANN - Mechanisation
---
B.Sc. (Hons) Agric. Engineering 1977 Silsoe Univ., UK
Mike has over 32 years specialised experience covering sugarcane mechanization and operational experience with irrigated sugar cane agriculture. Over and above specific Mozambique experience in sugarcane and smallholder operations and small-scale sustainability. He has undertaken consulting assignment in 16 African (and 8 other) countries. Mike has excellent analytical, conceptual, investigative and reporting skills
---
J WILLIAMS – Agric Engineering
---
B.TEC Agricultural Engineering – Rycotewood college UK
Jonty has over 20 years involvement in irrigation engineering projects throughout Africa and has worked in both greenfield development projects as well as in operational and maintenance roles of sugarcane estates and understands the requirements of a successful project.
---
B LONGHURST – Economics/ Markets
---
B.Sc. Agric Economics - Univ. of Natal
Brendon brings a wide range of experience from irrigation design, implementation to commodity broking and trading to the team. He has experience in analysing value chains and identifying and creating business opportunities for small-scale businesses. This also includes experience in planning and implementing bio-fuels projects, impact assessments and project management
---
DR R SMITH – Engineering/Economics
---
B.Sc. (Hons), Mechanical Engineering; Univ. Cape Town
M.Sc.; Ph.D., Agricultural Engineering; Purdue Univ.; IN, USA,
Over 27 years in Project management & Agricultural consulting and research.
---
DR A HUNGWE – Soil Specialist
---
B.Sc. (Soil Science) & Ph.D. Zimbabwe
Alois has been involved with Soil Surveys and Soil Classification for over 30 years, this includes assessment of soils for Irrigation; Agricultural Land Use Planning; Analysis of Salinity and Sodicity Problems under irrigation, and Effluent disposal. He also has experience in Environmental Impact Assessments of mining, agricultural and industrial projects.
---
R LONGHURST – Irrigation Engineering
---
B Eng. (Ag Eng.) (Higher Hons) (Harper Adams University UK)
Russell has more than 10 years' experience as a development manager and resident engineer. He has been an agriculture and irrigation engineer ranging on project sizes of up to 10,000 ha. Russell has further developed himself as a GIS expert in the field of UAV and satellite aerial survey and analysis, becoming a leader in the agricultural industry.
---
O SEARLE – Civil Engineer/ Proj Mger
---
B.Eng. (Civil, Hons) - University College London
National Diploma, Agric Engineering (Bicton College, UK)
Oliver has over 10 years' experience in civil and agricultural engineering, project management, design and construction management. He started his career in agriculture before moving into civil engineering, working in civil construction and structural engineering. Returning to agriculture, Oliver provides infrastructure design work as well as overall project management of irrigated sugarcane projects in Africa
---
S MICHAEL - Training Specialist
---
Dip. Sugarcane
Over 30 years' experience in agricultural management in commercial farming enterprises, as well as 10 years in outgrower management, development and training.
---
M MATTHEWS - Agricultural Engineer
---
B.Eng. Ag. Eng - Harper Adams University, UK
Murray has over seven years' experience as an Agricultural Engineer, most specifically, in the planning and detailed design of irrigation for agricultural developments. Further, he has undertaken construction management of numerous irrigated agricultural projects in remote parts of Africa. Murray undertakes all aspects of design work required for the project, including the design of irrigation systems, pump stations, bulk water supply, drainage and electrical reticulation.
---
M OBERHOLZER - Financial Accountant
---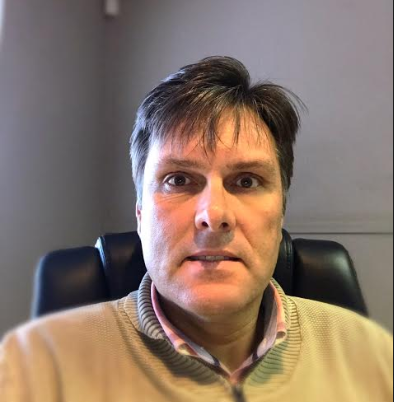 BCom (Accounting) RAU, Johannesburg
18 years management accounting at Tongaat-Hulett Xinvane
5 years financial accountant in South Africa
3 years auditing and accounting in SA
---
M VAN DYK - Bookkeeper
---
Monya van Dyk 24 years' Bookkeeping & Accounting experience
24 years bookkeeping & accounting experience - Duties include administration, purchasing & receiving, daily data capture, pay roll and financial statement compilation
---
---